4 Tips for Unplugging from Devices this Summer
June 14, 2021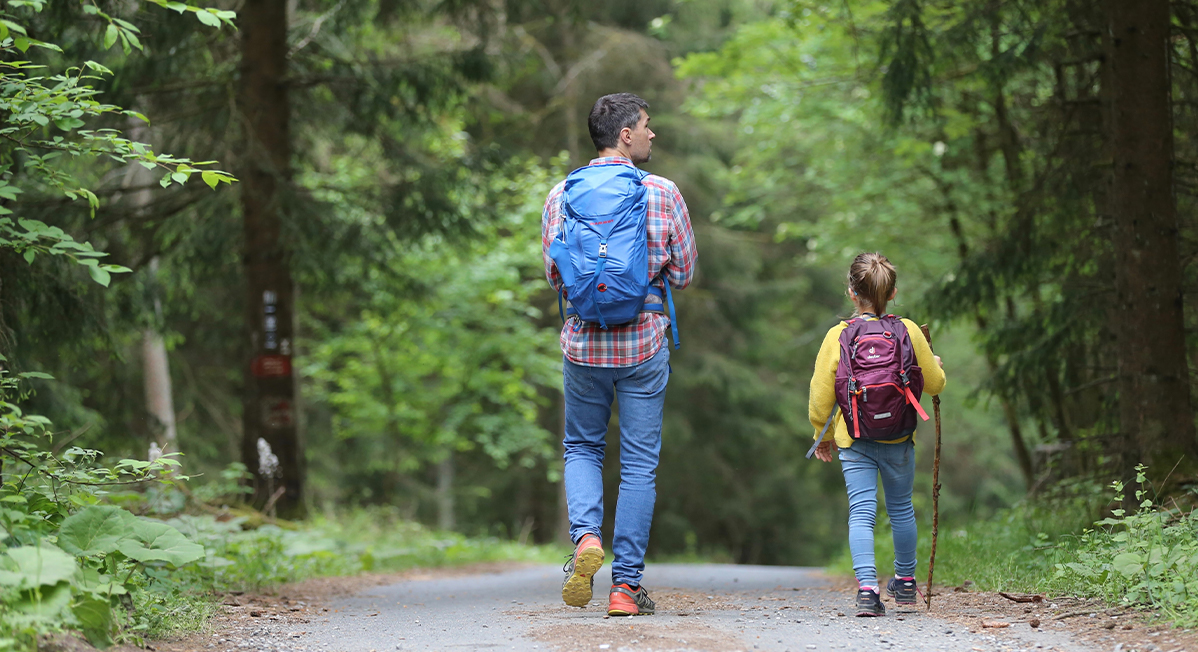 We are all guilty of it – spending too much time on our devices. Scrolling through social media on our phones, binging the latest series on our favorite streaming platform, gaming into the early morning hours on our tablets and computers. With summer making a triumphant return, now is your opportunity to reduce screen time and enjoy what the great outdoors has to offer. Following are tips to help make unplugging easier!
1. Set a screen time limit
Instead of spending all day in front of the TV or glued to your phone, try setting specific time increments where you and your kids can be on devices, such as one hour in the morning and one hour before bed, or just while you prepare lunch and dinner. Learn what works best for your family and stick to the schedule as best as you can.
2. Remove notifications
When you hear a phone ding do you immediately check your device even if it isn't yours? Removing notifications for apps like Facebook and Instagram can lower the urge to check your phone as often. Also consider other apps you don't use as frequently and silence or totally remove those notifications.
3. Participate in a family activity
It's time to get outdoors! Try some of these fun family activities to get your mind and eyes off the screens:
Hiking 

Check out alltrails.com to find a hiking spot near you!
Visit Benton County's beautiful nature trails as well as a 21-hole disc golf course.

Kayaking and paddle boarding

Camping

Biking

Check out the bike trails in Linn County.
Get everything you need to know for biking in Iowa City and the surrounding towns here.

Walking a pet

Going to a park for a picnic

Visiting a community pool or splash pad

Cooking a meal together

Creating a treasure hunt

Drawing with sidewalk chalk

Forming a slip and slide

For more ideas and inspiration, visit these Pinterest boards below:
4. Be a screen time role model
Those little ones are following your every move, and the older kids will call you out if you're not following the rules. Be a role model to your family and practice what you preach when it comes to screen time rules. It will help your family adjust, and hopefully create new habits for yourself as well.
Screens can be addicting, and your habits aren't going to change in one day or even a week. Start small and grow to help you and your family unplug this summer!