In the business of connecting your business
See all the solutions that are built for you.
Fast and Reliable Internet, TV and Phone
We're proud to deliver a variety of services with unrivaled speed and reliability to create the best connectivity possible for your business.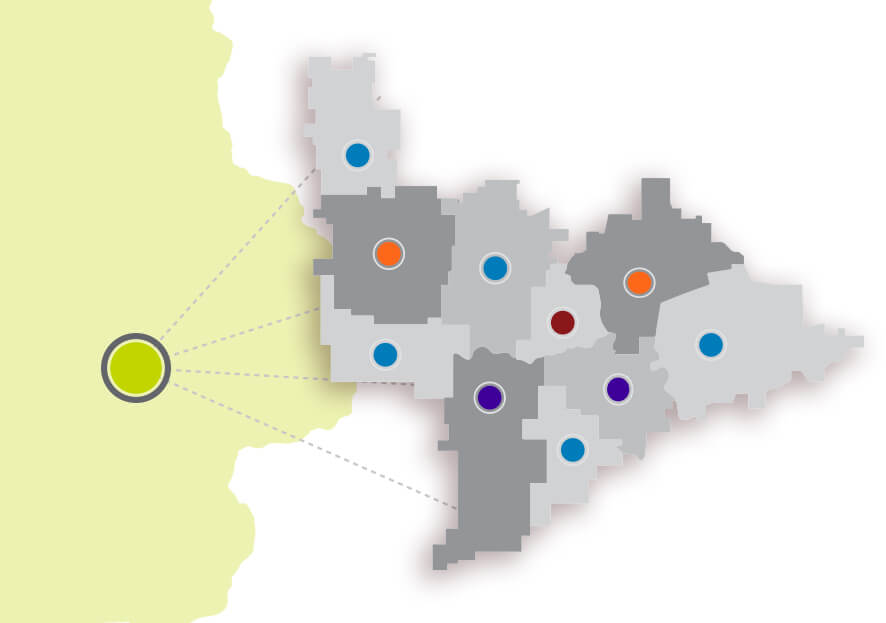 Coverage Area
We serve the following communities: Amana, Ely, Fairfax, Newhall, North Liberty, Norway, Oxford, Solon, Shueyville, Swisher, Tiffin, Watkins, Walford, West and South Cedar Rapids and parts of Coralville.
Does your business need fiber?
Why South Slope?
Expertise. Local. Service.
Over 60 years ago, we set out with one goal: connect Eastern Iowa with the best communication services possible. Today, that goal remains the same, even as our team and service offerings have grown. We're proud to be the only cooperative non-profit provider in the Corridor, working diligently for our customers by providing ridiculously reliable service, day in, day out.
Crushing Spotty Coverage
We deliver ridiculously reliable internet. No fine print. No gotchas. No gimmicks.
Community Support
Thanks to our co-op model, we're proud to invest back into our community.
People & Community Come First
Goodbye automated customer service! Here, it's all real people dedicated to customer service.
Unrivaled Customer Service
Newsflash: working with your provider should be a positive experience.
Relax. We've got your back
Our services revolve around one thing: your satisfaction. We work diligently to provide the very best customer support in the business. We're attentive, fast and reliable. And we're always ready to roll up our sleeves and get to work.