5 Fun Apps for Home Workouts
March 12, 2021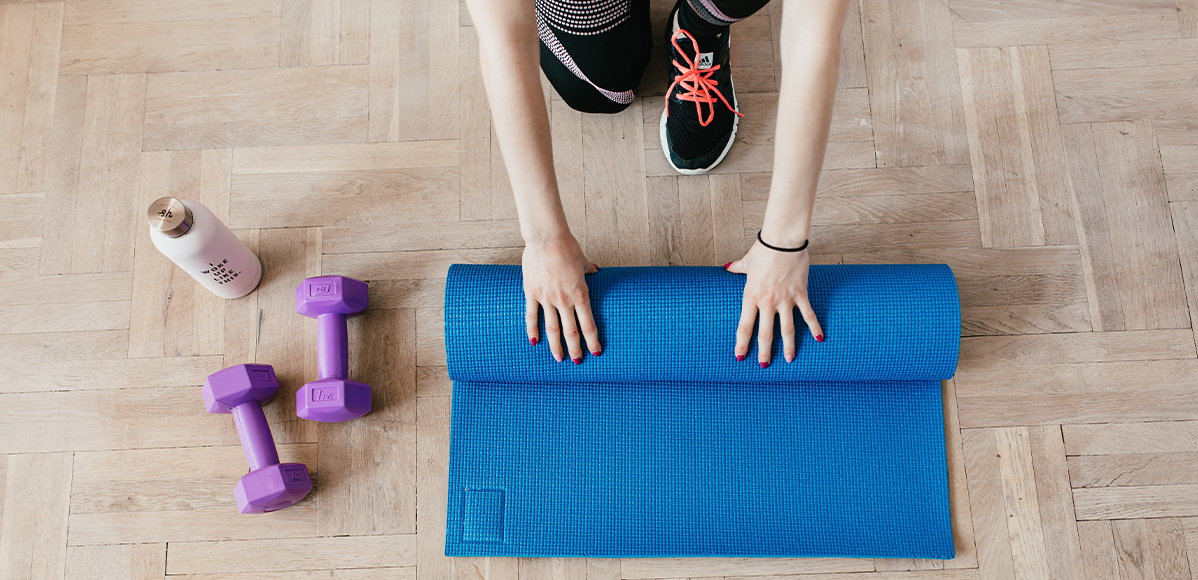 The popularity of fitness apps and technology exploded during the pandemic as so many people started working out at home. While there are a ton of fitness apps out there, here are some fun ones that caught our eye.
With Jefit, you no longer have to look at your equipment and wonder what to do. Create a personalized workout plan tailored to your needs, and record training logs to keep track of your progress.
Whether you're a master yogi, or someone who just needs to work on touching their toes, you need Down Dog in your life. This app give you a new yoga workout every time you open it, with over 60,000 different configurations. Now start stretching!
You may just think of Peloton as cycling, but did you know they have other types of classes available on their app? You can choose from 10+ workout styles including yoga, strength, running, stretching, and of course cycling. You don't even need to own a Peloton bike or treadmill, just download the app and purchase a digital membership to access all the classes. You can thank us later.
Okay, this isn't a popular app, but we couldn't resist sharing. What more motivation do you need to run faster than a zombie chasing after you? You may have to do a little imagining, but this app allows you to complete missions, collect supplies and out run zombies during the apocalypse. If you're looking to spice up your run with a little fun, this is it.
Bring some fun to your indoor cycling and treadmill running with Zwift. This app allows you to train and race from the comfort of your home while watching and training with others on your favorite devices like an IPad, laptop or phone.
Although the end of the pandemic is in sight, remote working, grocery delivery, curbside pickup and even the at-home workout trend is here to stay!