5 Tips for Working from Home
March 23, 2020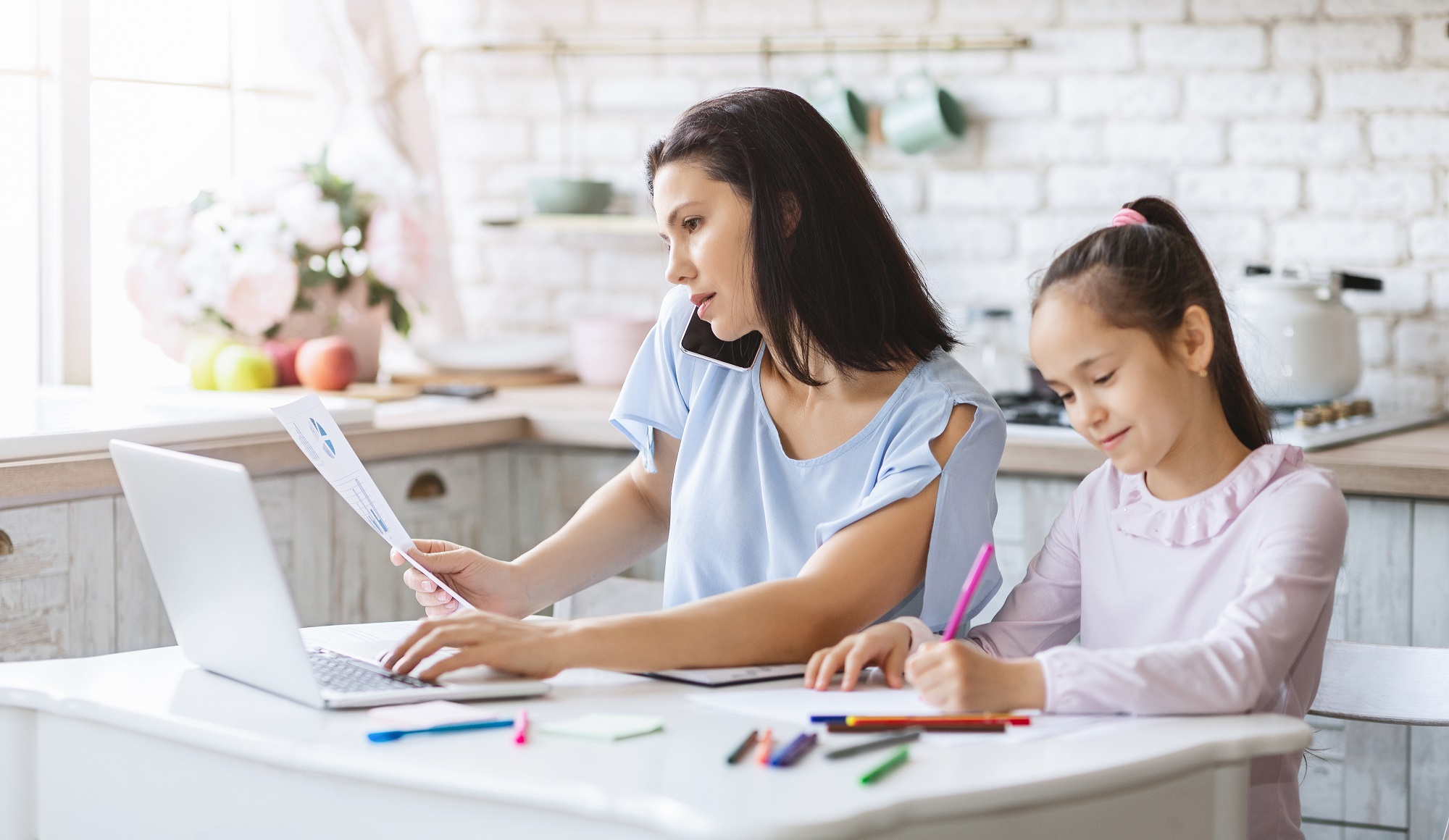 COVID-19 has shocked the world and changed the way people live their daily lives. For many of you, this means you have moved from your workplace to home. Although social distancing is an important prevention effort, the transition to working from home is not easy. Following are tips to help you adjust:
1. Keep your Normal Routine
Do you normally get up at 5 a.m., workout, shower, get ready, eat breakfast, and then head to work? Just because your office is now at home, that doesn't mean you should stop all aspects of your routine. Incorporate many of the same things, schedule work breaks, and have a routine to signal your workday has ended. It's easy to get distracted by your family and the chaos at home, but your routine may be the most powerful asset to start and end your day right.
2. Find the Right Space
You may not know the timeline for how long you are working from home, so you need a space you can use long-term that allows you to focus. It is understandable that you may not have the perfect, quiet space but try your best to make the space as similar to an office as possible. Avoid couches and your bed, and use a chair that you can sit in comfortably for up to 8 hours a day.
3. Get Your Technology Ready
Technology is the main component that allows you to work from home so having all of the necessary components is important. Bring home your laptop or desktop computer, and add accessories to make life easier such as a mouse, keyboard and headset. Check with your IT department to make sure you have all the necessary applications installed, access to your company's VPN (Virtual Private Network), and all of your computer cords to work from home. Lastly, check your router, Wi-Fi signal and internet speed to make sure they are strong enough for your new needs. With so many people connected, you may need to increase your speeds or add Managed Wi-Fi. Learn more at southslope.com/internet or call us at 319-626-2211.
4. Communicate with Your Team
Just because you aren't physically with your coworkers, doesn't mean all forms of communication and fun have to end. Stay up to date with email, phone calls and video conferencing and check out the following apps to mix up your at-home routine:
5. Keep the kids distracted – and learning!
If you have kids at home, it is inevitable they will distract you from work at times. They are adjusting just like you. Following are fun, educational sites that can help keep them focused while you work.
We're in this together! Follow us on Facebook and check our blog for more helpful tips in the weeks to come.