April Business Spotlight: Briar Ridge Bikes
March 28, 2023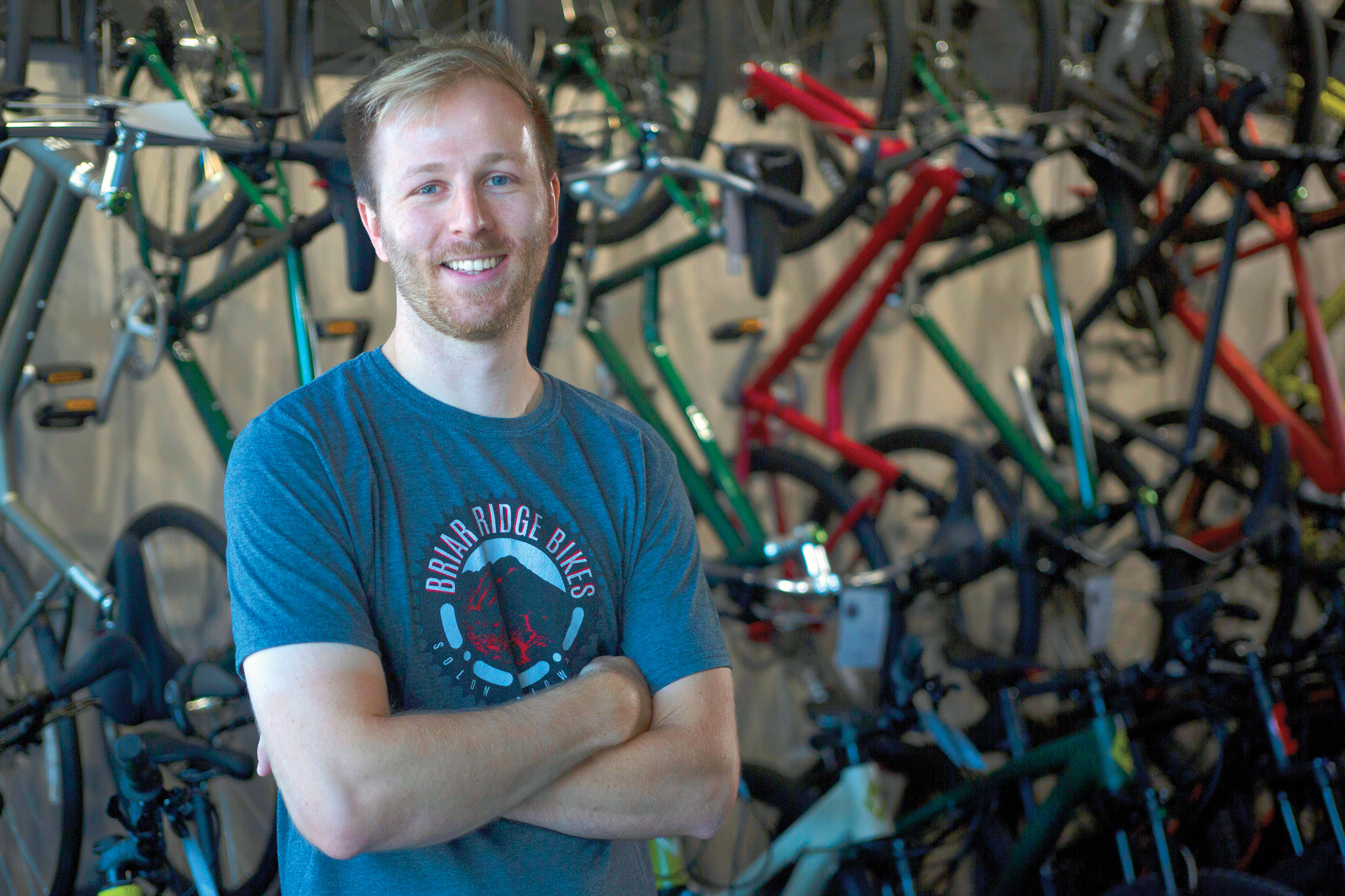 This month's Business Spotlight is on Briar Ridge Bikes.
Briar Ridge Bikes started as an idea among Solon business owners and residents wanting to bring a premium bike shop experience to Main Street. In February 2021, the idea became reality when the doors of Briar Ridge Bikes officially opened.
Whether someone is shopping for their first bike or is an experienced cyclist needing service on a race bike, Briar Ridge Bikes offers bikes and services for everyone. Have questions about what bike you should get? They have experienced salespeople that care about getting you on the perfect bike and they go the extra mile on every tune-op with a premium bike wash.
Briar Ridge offers the following brands and can also work on upgrading your current bike or a custom build!
Cervelo
Scott
Pivot
Diamondback
Izip
Roll
Co-owner Alex Ledger believes offering a premium customer experience is vital for a business to succeed. "South Slope gives us the tools we need to deliver quality service to all who walk though our door," he said. "Whether that's through our online sales system, sending follow-up emails, or reaching out by call, having reliable services helps us stay connected with our customers."
Special Promotion:
Mention this blog for 20% OFF your next bike tune-up and 10% OFF everything else in store! Offer expires April 30, 2023.
Connect with Briar Ridge Bikes:
Location: 120 W Main St. Unit 2 in Solon
Phone: (319) 624-2552
Website: briarridgebikes.com
Facebook: @Briar Ridge Bikes
Instagram: @briar_ridge_bikes