April Business Spotlight : iGYM
March 30, 2022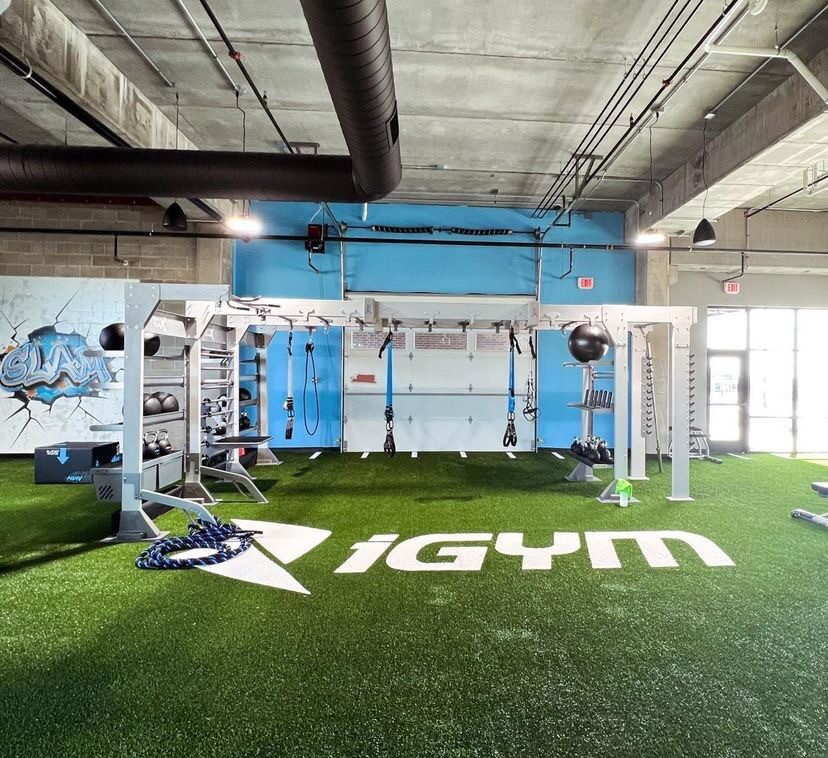 This month's Business Spotlight is on iGYM.
iGYM is a locally-owned gym that first opened in 2013 in Cedar Rapids. From the success of their first location, they opened a second gym in 2016 and recently opened a third in Tiffin.
Their mission is to provide health and fitness for EVERY.BODY.  iGYM is a health club that focuses on affordable membership while still providing high quality service in a non-intimidating environment.
Owners Curtis Meier and Chelsey Meier-Oberreuter are a brother-sister team who grew up in the fitness industry. They are co-owners of The M.A.C. – Midwest Athletic Club, which was founded in 1984 by their parents, Wayne and Jackie Meier. The Meier family has over 40 years of experience in the fitness industry and have a passion for health.
Ensuring that their new Tiffin location has fast and reliable fiber internet is critical to iGYM's business operations. "Our facilities are 24/7 access and our door system runs on internet – therefore it's very important we have ridiculously reliable internet to best serve our members," said Chelsey.
Gym Services:
24/7 accessibility
cardio equipment
free weights
strength / functional training equipment
personal training
small group training
group exercise classes
recovery stations
infrared saunas
Connect with iGYM:
Locations: 
1100 Blairsferry Rd. and 2725 Edgewood Pkwy SW in Cedar Rapids
1100 Andersen Place in Tiffin
Website: iGYMia.com
Facebook Cedar Rapids: iGYM
Facebook Tiffin: iGYM Tiffin
Instagram: iGYMia