August Business Spotlight: Iowa Baseball Museum of Norway
July 21, 2022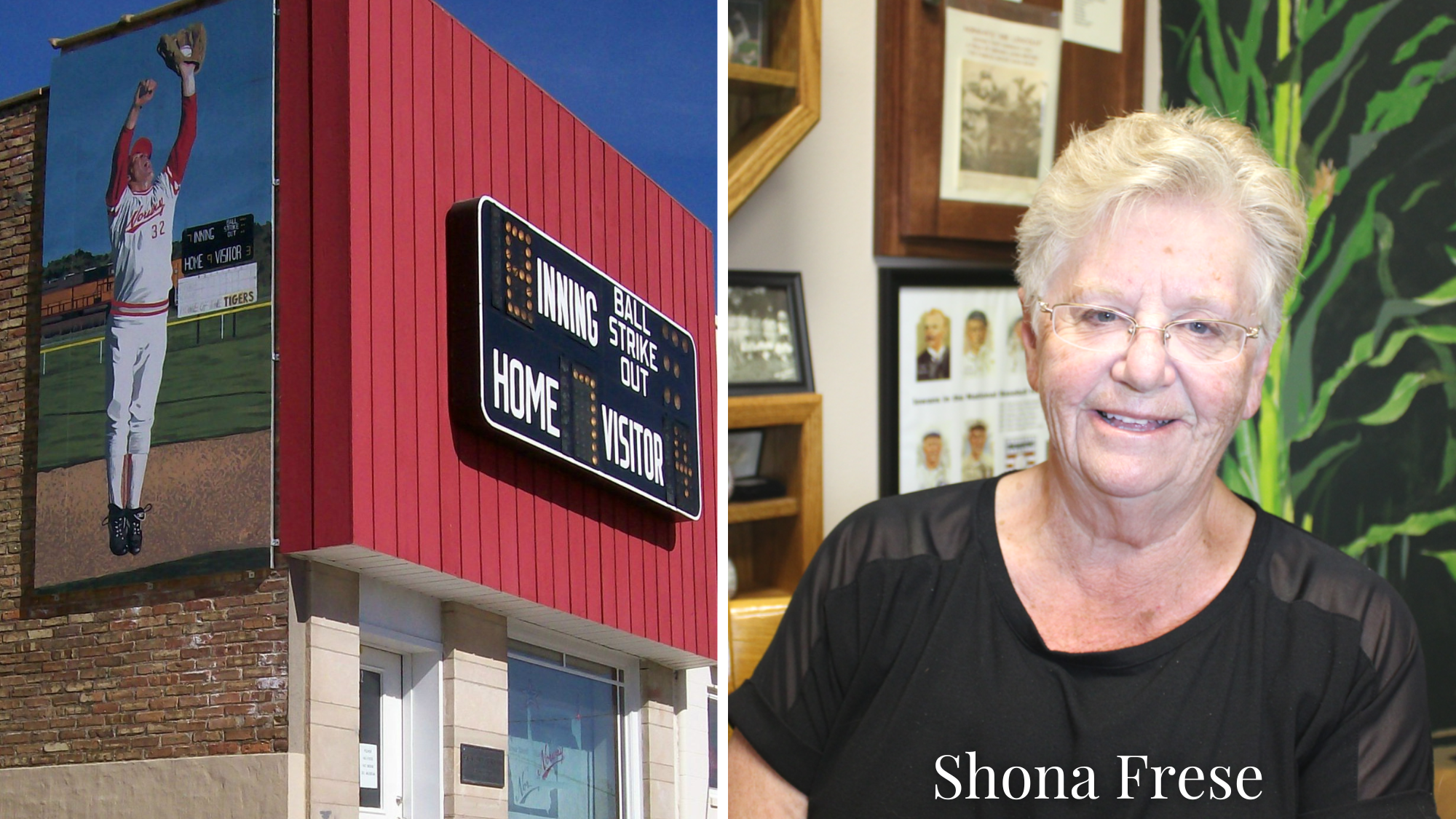 This month's Business Spotlight is on the Iowa Baseball Museum of Norway.
The Iowa Baseball Museum of Norway tells the story of how baseball came to the little town of Norway, shortly after the end of the Civil War, and culminated in 20 State High School Championships. Over the years, Norway produced a prolific number of college and semi-pro players, 17 minor leaguers, and four who made it all the way to the Major League. The museum opened in 2009 and provides a centric display, remembrance, preservation, and unity within the community. It welcomes visitors to come and learn not only about baseball history, but about the he Norway area and Presidential history associated with baseball.
Shona Frese, and her late husband, Dan, started the museum at the urging of Marj Becker because of their family's involvement with baseball. When the idea was first hatched, the donated building (Benton County Savings Bank) was in shambles. Grants were received and locals, including many former Norway baseball players, donated their time and skills to bring the museum to life and restore much of the original architecture. Donations of memorabilia came rolling in and Shona and Dan visited museums, gathered ideas and purchased artifacts. Shona then connected with Leola Wagner who was pivotal in making her vision of the displays a reality.
The museum was recognized by the Smithsonian in 2018 and is home to an incredible collection, including:
The 20 championship trophies with team photos.
Norway baseball history segmented into 30-year displays starting in 1839 when baseball first started near Cooperstown, New York.  The displays continue through 1991- the final season for Norway High School.
Scores of scrapbooks, baseball awards, and photos.
Outside the museum, the original scoreboard is displayed with the score of the final game on the Norway diamond.
Painted baseball murals inside and outside the museum.
Protecting the museum's historic memorabilia is essential. The security system runs through their South Slope phone service which Shona says gives her peace of mind. "We decided to go with South Slope because of the good reputation they hold on providing quality service."
Shona and Dan's dedication to Norway Baseball will be recognized on August 20th when they will be inducted into the Norway Baseball Association Hall of Fame!
Want to learn more about Norway baseball? Watch The Final Season, a full-length motion picture filmed in Norway, that tells the story of the high school's 20th, and final Championship as the high school would be closed the following year. Long-time South Slope employees, Brian Frese, Charlie Schulte and Jason Urell, grew up playing baseball in Norway, including on the high school team, and you can even spot Brian in the movie!
Connect with Norway Baseball Museum
Location: 112 E Railroad St Norway 
Visit by Appointment: Schedule your visit by calling 319-721-6288 or 319-981-7689. Free admission.
Website: NorwayBaseball.com
Facebook: @NorwayBaseballMuseum