Decoding a VPN
February 11, 2021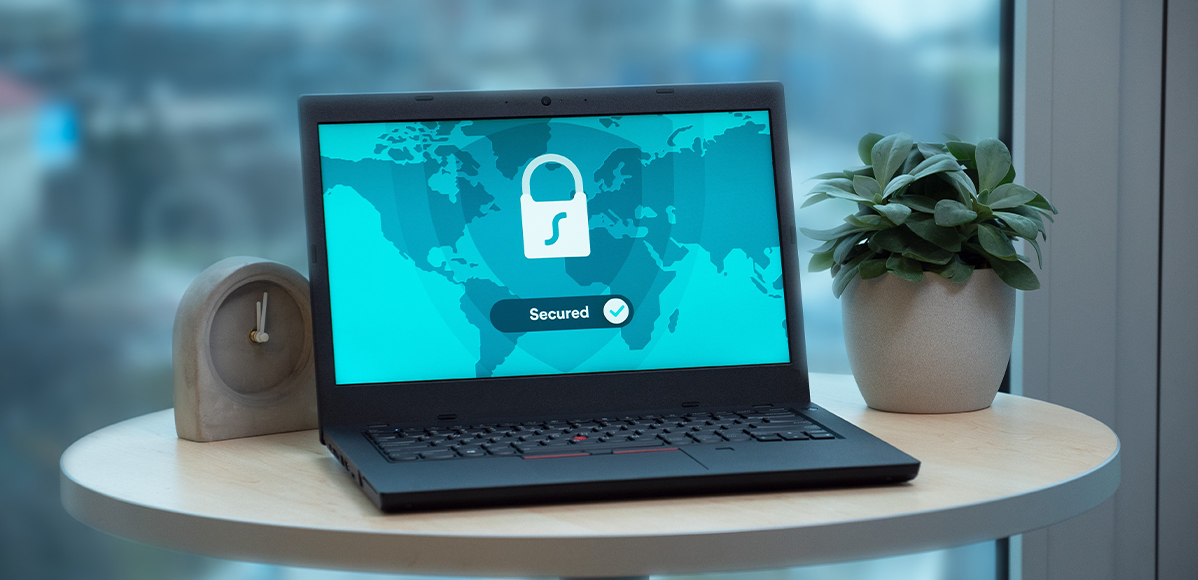 When connecting remotely for work, are you using a VPN? If you're still trying to figure out what VPN stands for, it probably means you don't currently use one. In order to keep your company information safe, many businesses offer a VPN, or a Virtual Private Network, to create a secure connection between systems.
VPNS can be used to:
Protect your devices from hackers

Access your businesses network while traveling

Shield your browsing activity while on public Wi-Fi

Help you access region-restricted websites

Maintain privacy of your IP address and location
In simple terms, a VPN connects your device to a server – aka another computer – somewhere on the internet, and allows you to browse online using that computer's connection. It keeps your info secure by encrypting your data before sending it across the internet, and when it's reached its end goal, it's unencrypted for the recipient. This information may include an email, a word document, or your favorite meme that you couldn't resist sharing.
The encryption taking place through a VPN makes sure traffic going to and from your computer is safe. You don't even notice it taking place! Let's say you send an email with a document attached to a coworker about your upcoming Zoom meeting. When using a VPN, that email and document are encrypted, then sent to the internet to make their way to your coworker. When it arrives, the content is unencrypted, and your coworker is able to view your email and document like normal. This encryption process keeps your content shielded from unwanted eyes. 
Now that you know the benefits of having a VPN and how it works, consider adding one to your business practices to keep your information safe and secure.