February Business Spotlight: The Midnight Gem
January 30, 2023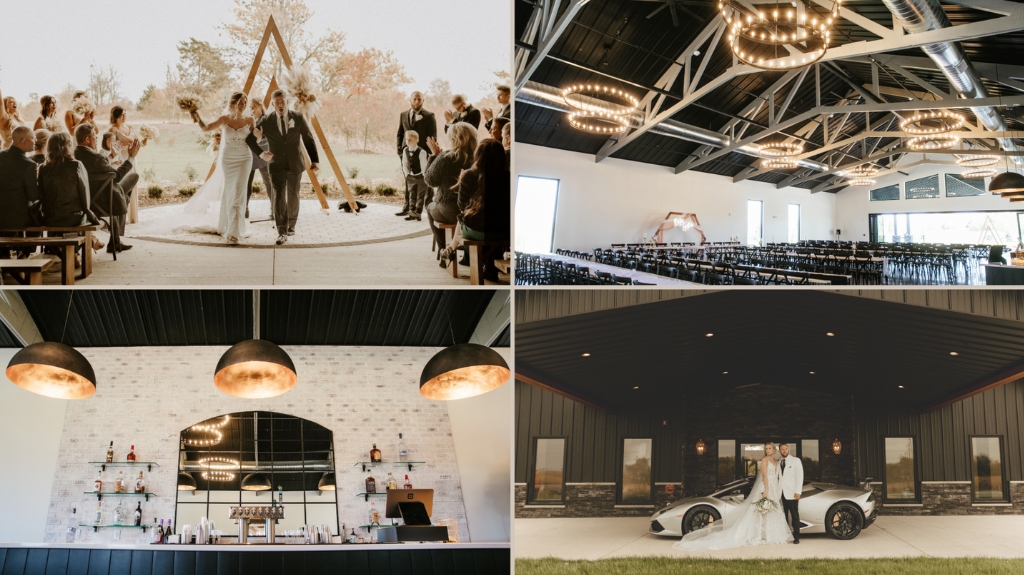 This month's Business Spotlight is on The Midnight Gem.
The Midnight Gem is a modern industrial venue that is ready to take your special event and give it the love, care, and support that it deserves. This new venue is in a prime location off the I-380 Swisher exit, within miles of the Eastern Iowa Airport and several hotels, and down the road from Cedar Ridge Winery.
Fall in love with this event space that accommodates 300 guests and includes stunning indoor and outdoor areas. Choose to hold your event in the vaulted indoor reception hall with gorgeous beams and industrial accents, or the beautiful covered outdoor patio that overlooks natural farmland. Feel comfortable in this space as you get ready in your own private wing and suite – a must-have for those getting ready for pictures with your loved ones. Enjoy your favorite beverage at the luxurious brick bar or within the beautifully lit outdoor courtyard with fire pits and games. Staff is dedicated to ensuring that your event goes beyond what you have ever dreamed and that those precious memories truly last a lifetime.
Owners Alex and Jordan Nelson share the importance of having fast and reliable internet service available for renters and vendors. "When hosting an event it is super important for us to be able to provided the best service in all areas. That is why we chose to have reliable internet from South Slope since a lot of our vendors and staff depend on good internet signal throughout the night."
Connect with The Midnight Gem:
Location: 2613 Ders Dr. NW, Swisher
Phone: (319) 981-6074
Website: TheMidnightGem.com
Facebook: @The Midnight Gem
Instagram: @themidnightgem