July Business Spotlight: El Azul Mexican Market
July 3, 2023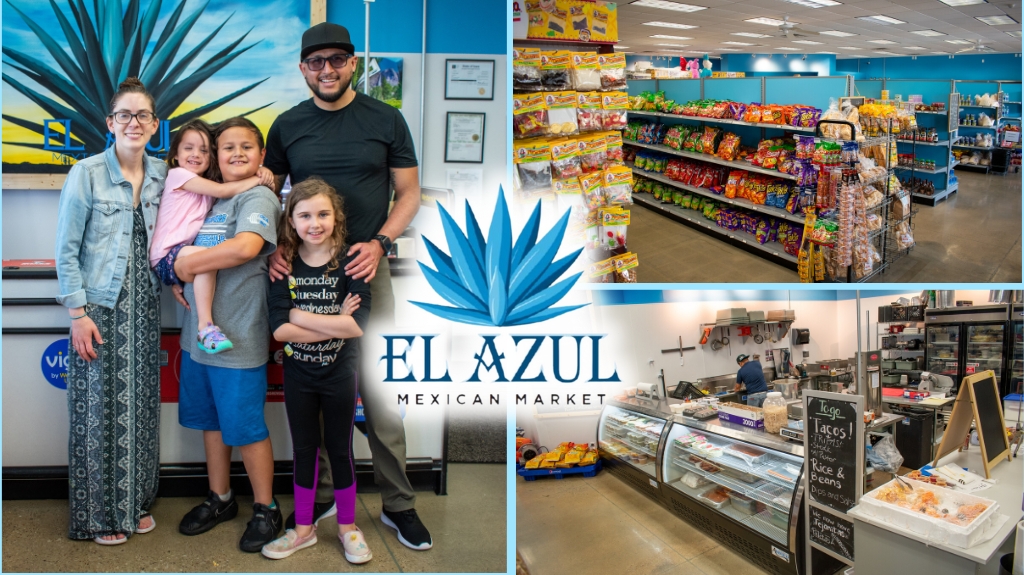 This month's Business Spotlight is on El Azul Mexican Market in North Liberty.
It all started as a shared dream between Edgar Reynoso and Sara Puffer that struck when they visited Mexico in 2020. The couple's desire to open a Mexican market to provide quality Latino food and ingredients to North Liberty and surrounding areas became a reality earlier this year when they opened El Azul Mexican Market. The market offers a wide range of in-house items of fresh and authentic Latino food and catering services. They also offer money transfer, notary and document translation services. While shopping at El Azul, you can also treat yourself to their homemade items such as tamales, salsas, guacamole, chorizo and carne asada.
El Azul is focused on providing great customer service. "We want to make sure customers leave our store with everything they were looking for," they shared. Sara shares her experience with South Slope,  "One day, the internet seemed to be out so we contacted South Slope and in minutes they sent a tech to fix the problem. They cared about our business and our needs. That is why we chose to have South Slope's reliable internet, because we matter to them."
Connect with El Azul Mexican Market:
Location: 415 Community Dr, North Liberty
Phone: (319) 665-0011
Hours: Monday-Sunday 9 a.m. – 9 p.m.
Facebook: @El Azul North Liberty