Labor Day Scams
September 2, 2021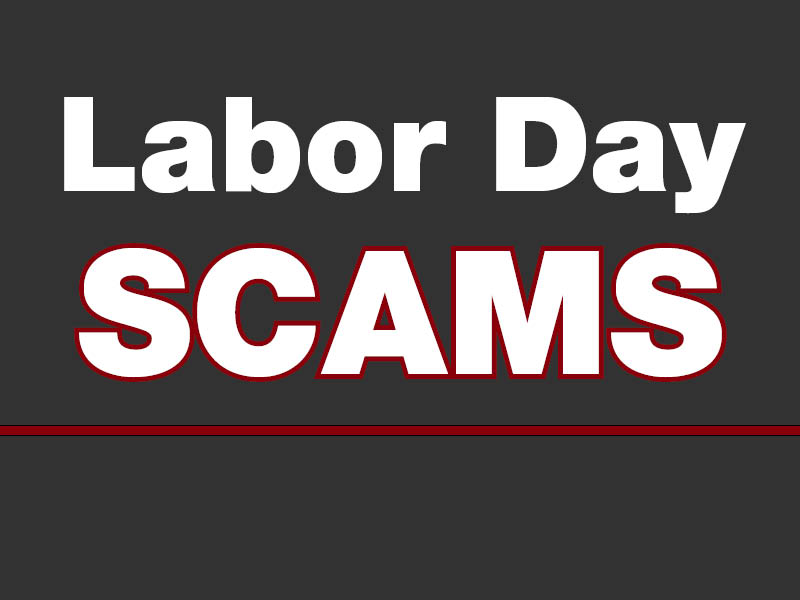 Labor Day is already next week, and sadly it happens to be another day that scammers will try to take advantage of you. Although many people will be traveling and spending time with friends and family, be on the lookout for these common holiday weekend tricks. #southslopetips
Traveling

Three day weekends are perfect for traveling. When planning your adventure, watch out for vacation scams. Scammers may offer rock bottom prices on hotels, tickets, extra bonus packages and more only for it to be fake. Be on the lookout for flashy pop-up ads, incorrect wording and spelling in emails, false links, or for deals that are so cheap that they're not believable.
Online Shopping

Advertisements are everywhere promoting numerous "Labor Day Sales."  You've probably already received emails about the low prices businesses are offering, but scammers may send you phishing emails as well that point you to their fake sale. When you go shopping for those low prices, make sure that the website you are using is legit to the company you are trying to purchase from. Some scammers make fake websites similar to the originals to trick people into giving them their money and personal information. Remember to be cautious of the links you click on, and websites you don't normally shop with.
Skimming

Skimming is a type of credit card theft where crooks use a small device to steal credit card information in what seems like a normal card transaction. You need to be on the lookout for this common holiday scam, even if your travel plans don't take you very far. ATMs and even gas stations are a popular places for these scams to occur. If the device looks tampered with, go inside for assistance. Also check your accounts regularly, especially on holidays, to look for misplaced funds.