March Business Spotlight: Smash Juice Bar & Eatery
February 28, 2023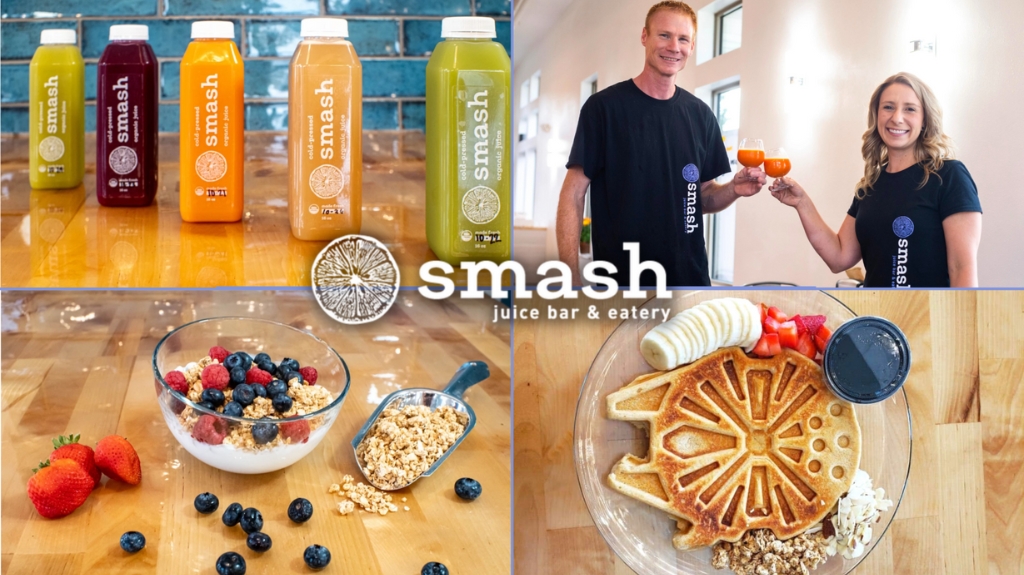 This month's Business Spotlight is on Smash Juice Bar & Eatery.
Smash Juice Bar & Eatery opened in 2019 with the desire to bring a healthy alternative to the North Liberty area!  Smash believes that prioritizing nutrition shouldn't mean sacrificing taste that is why they always use high quality fresh ingredients. Their menu was crafted with health and wellness in mind. Their food and beverage options provide hydration, immunity, and gut support. Smash is the perfect place for those looking for something fresh and new.
Popular Menu Items Include:
Waffle Bar
House-Made Hummus
Paninis
Organic Cold Pressed Juice
Smoothies
Booster Shots
Bowls & Elixirs
Owner Tina Whitney is all about providing a friendly and up beat environment for her customers.  She shares "we are thankful that South Slope provides our customers with good internet so they can gather to do business, study,  get some projects done while they eat, drink and enjoy."
Make sure to stop by Smash for healthy farm to table meals at a modern place!
Connect with Smash Juice Bar & Eatery:
Location: 620 Pacha Parkway, North Liberty
Phone: (319) 512-3833
Website: SmashJuiceBars.com
Facebook: @SmashJuiceBar&Eatery