Meet the Business Team : Business Relations Manager, Tom Decker
January 9, 2020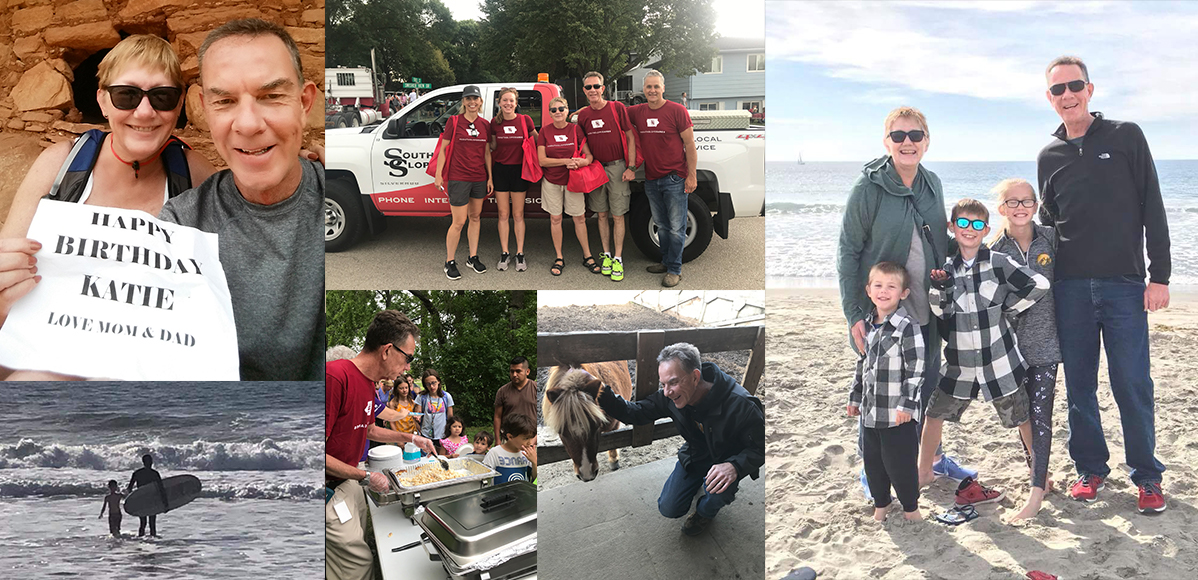 You may have talked with him, but do you really know him? Learn more about our Business Relations Manager, Tom Decker!
What is your favorite part about working at South Slope?

Without a doubt my favorite part is that all employees truly have a customer first attitude and work together as a team.
What's your favorite food?

I am definitely a steak and potatoes guy.  Nothing better than a nice steak off the grill.
Where do you live?

I've lived in Cedar Rapids for the last 24 years, however prior to that I lived in Indiana, Illinois, Ohio, Pennsylvania and even in Swansea, Wales when I was in high school.
What do you like to do in your free time?

When the weather is nice I enjoy taking the dog for a walk, getting out for hikes, outdoor photography, taking vacations out West such as Utah, practicing guitar, relaxing watching TV shows especially Nat Geo and History channels.
What is the most memorable place you have ever traveled to?

I traveled quite a bit in Europe but the most memorable was probably Italy especially Rome with all it's amazing history and architecture.
Do you have any pets?

Yes, currently we have a little black Chihuahua named Charlie that we adopted from the animal shelter and promised him a forever home.  He definitely has a Chihuahua attitude, and thinks he is a Great Dane some days.
Tell us about your family.

I have been married for 38 years, have two daughters and 3 grandkids (two boys and one girl).  I also have one brother and one sister.
What's your go-to Karaoke song?

I don't have one. No one wants to hear me sing.  Enough said.
What's your favorite holiday?

Definitely Christmas.  It's a time for celebrating and spending good times with family, and of course Santa.
What's your favorite TV show?
If you could have a celebrity as a best friend, who would it be?

Robert Plant from Led Zeppelin.  They are a band that shaped rock and roll music and provided us with timeless classics.  I am sure he has some stories he could tell.