Security Tip: Netflix Phishing Scam
January 14, 2022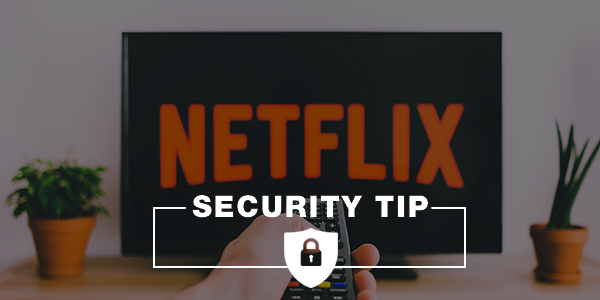 With today's population gravitating towards streaming services like Netflix, Hulu and Amazon Prime Video, it was only a matter of time before scammers started taking action.
In a recent attempt to get your personal information, scammers are sending phishing emails that appear to be sent from Netflix. It tells the receiver that they are "unable to process your credit card for payment." Because of this, they are informing users that their accounts will be suspended immediately if they don't receive payment that day.
With such an urgent request, you may want to automatically reply with your credit information, but as you may know from some of our previous South Slope scammer tips, a serious plea for money is a huge red flag. Before clicking send, look closely for other problems such as strange or extremely long URLs in the attached links, misspelled words, lengthy and hurried subject lines, or low resolution logo photos.
If you can't tell whether an email is a scam or not, call the company it originated from to confirm it's from them.