November Business Spotlight: Shelly's Sweets
October 25, 2022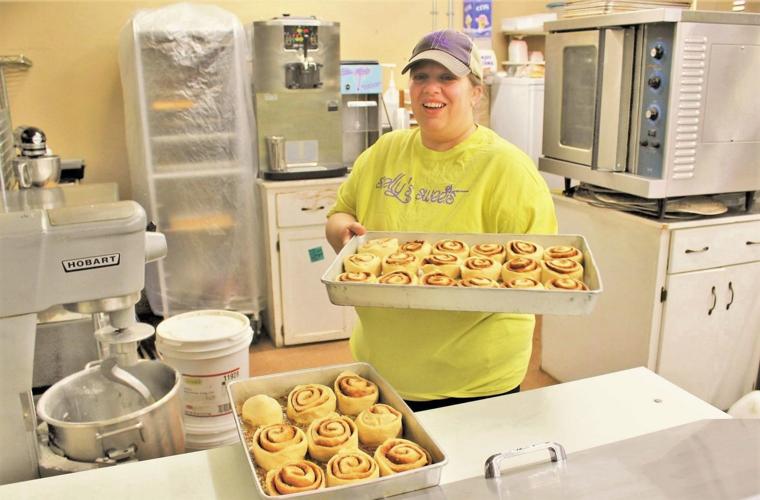 This month's Business Spotlight is on Shelly's Sweets.
Shelly's Sweets is a family-owned and run business located in Newhall. The bakery opened over 20 years ago when Shelly Dengler and her family came together to create baked goods to sell to locals. As demand grew, the business moved from a home kitchen to its own location in 2015 and, in June 2018, moved to their current location at 211 1st Street East.
They use family recipes and quality ingredients to make sure you get the most delicious treats possible. At Shelly's Sweets, you'll find baked goods, desserts, soft serve ice cream, sandwiches, pizzas and more! They also provide catering for holiday celebrations, wedding parties, birthdays and events. Stop by to check out their incredible bakery display or call to place your order for holiday treats and pies!
Popular menu items at Shelly's Sweets include:
Brownies
Cakes
Cheesecakes
Cookies
Cupcakes
Pies
Pizza
Shelly shares how their business relies on South Slope. "Internet is very important to our business because our register, phone orders and social media depend on it," she said. "We love South Slope's quick service and their dedication to our small business. They are always coming up with new ideas to help us!"
Promotional Offer:
Mention this article for $2 off your order of $5 or more.
Connect with Shelly's Sweets:
Location: 211 1st St E Newhall 
Phone: 319-242-3400
Hours: Mon – Thu, Sun 6:00 am – 9:00 pm  Fri – Sat 6:00 am – 9:30 pm
Website: MamasFatFactory.com
Facebook: @Shelly'sSweetsinNewhallIA
Twitter: @ShellyDengler