September Business Spotlight: Star Bar & Grill
August 28, 2023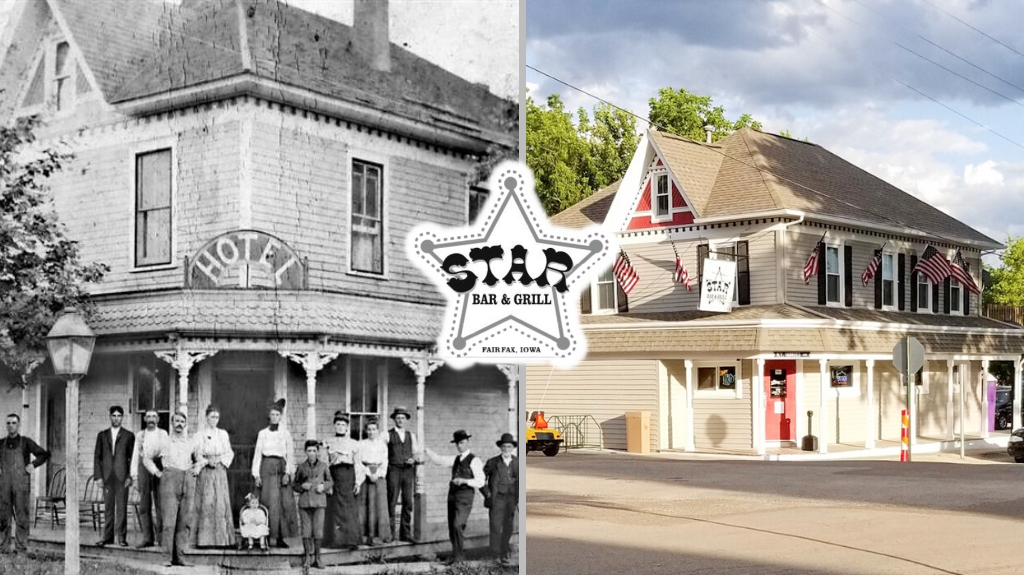 This month's Business Spotlight is on Star Bar & Grill in Fairfax.
The Star Bar & Grill has an incredible history. In  the late 1860s, the Star Hotel and Livery was constructed. One of the original landowners was Benjamin Vanderbilt. The "Star" housed a saloon downstairs and an eight-room hotel upstairs. It accommodated travelers on horseback who stayed for $1 per day. The Chicago and Northwestern train, which rumbled through Fairfax, also brought business to the Star. Operated as a Bar and Restaurant since the early 1930s, the Star Bar continues to be the go-to gathering place in Fairfax. The current owners, Travis and Melissa Otto, have been the stewards of the Star Bar since June of 2006. Visit the Star Bar to gather with neighbors, enjoy great food, an expansive outdooor patio, Bingo nights and more!
Reliable internet is essential for smooth day-to-day business operations. "South Slope's internet reliability is extremely important in a restaurant environment," said Travis. "Everything we have runs off of the internet: POS, Credit Card Processing, ATM, TV and Jukebox. We couldn't do our daily operations without a reliable connection."
Special Promotion: 
Mention this Spotlight and receive $5 Off a 2-Topping Pizza! Dine-in only. Offer expires September 30, 2023.
Connect with Star Bar & Grill:
Address: 303 Church St, Fairfax
Phone: (319) 845-4045
Facebook: @StarBar&Grill