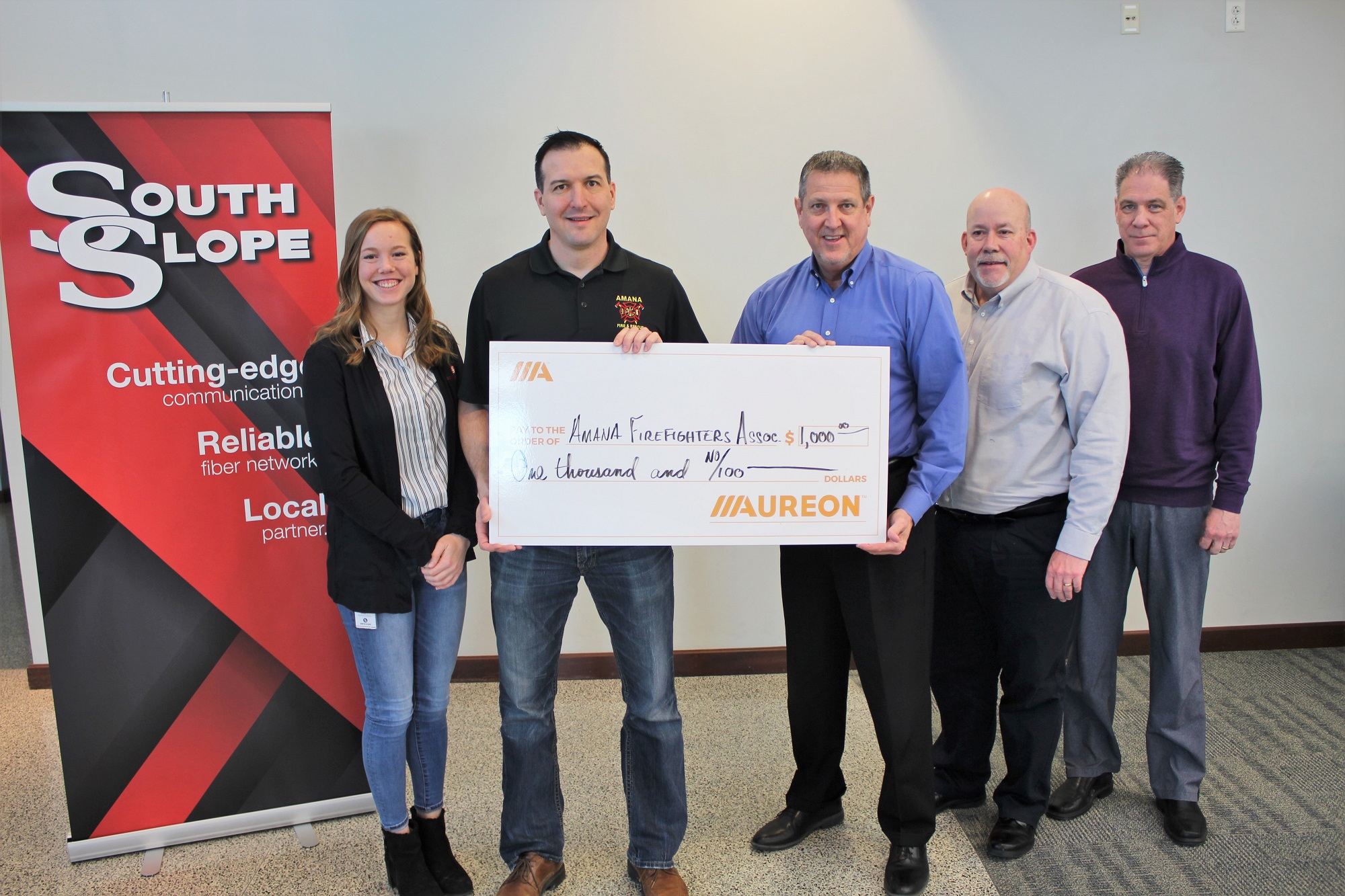 South Slope Cooperative Communications and Aureon are pleased to announce that matching charity grants have been awarded to the Amana Firefighters Association, the North Liberty Community Library, the North Liberty Community Pantry and the Swisher Community Library. Upon reviewing an abundance of applications, the Aureon Charity Grant Committee delegated funds to projects committed to the betterment of local Iowan communities.
 The Amana Firefighters Association serves the seven colonies of Amana with their crew of volunteer members. They will be using their funds to purchase a hot water pressure washer. This device will help the fire department maintain the condition of their fire apparatus and other firefighting equipment so they can continue to serve the community affectively.
North Liberty Community Library offers a variety of services to community members including activities for infants all the way through older adults and their families. The library will use their funds to purchase five new iPads and one charging station so they can expand their technology services in hopes of reaching 1,000 program participants and meeting the growing needs of the community.
North Liberty Community Pantry will use their grant money to fund their spring socks, underwear, and toiletries distribution. This project is important for the health and well-being of struggling families in our community. Socks and underwear are often the last items of clothing to be purchased when funds are short. In March, the Pantry will give each family member that visits three pairs of new socks, three pairs of new underwear and five full-size toiletry items.
Swisher Community Library will use their funds for their 10th Anniversary celebration, including a visit from author Karen Roth, a Library birthday party, a history collection "Growing up Swisher," and a celebration of library volunteers.
Grant applications are available at www.southslope.com/grants. Grants are awarded quarterly and amounts are determined by an independent charity grant committee.