Powerful Wi-Fi
Get 2 months of Wi-Fi FREE!
Add Wi-Fi to Your Internet Plan
Get 2 months of Wi-Fi FREE!
Get the best Wi-Fi throughout your home so you can stream, game and work with ease. Add Managed Wi-Fi to any internet plan for a stress-free wireless experience. Ridiculously better internet … all the way around.
Welcome to South Slope Wi-Fi
Easily tailor your personalized home internet experience.
Launch
Have your whole system
set up in minutes
Monitor
Check network status, connected devices,
run speed tests
Connect
Link to your whole home,
including all your devices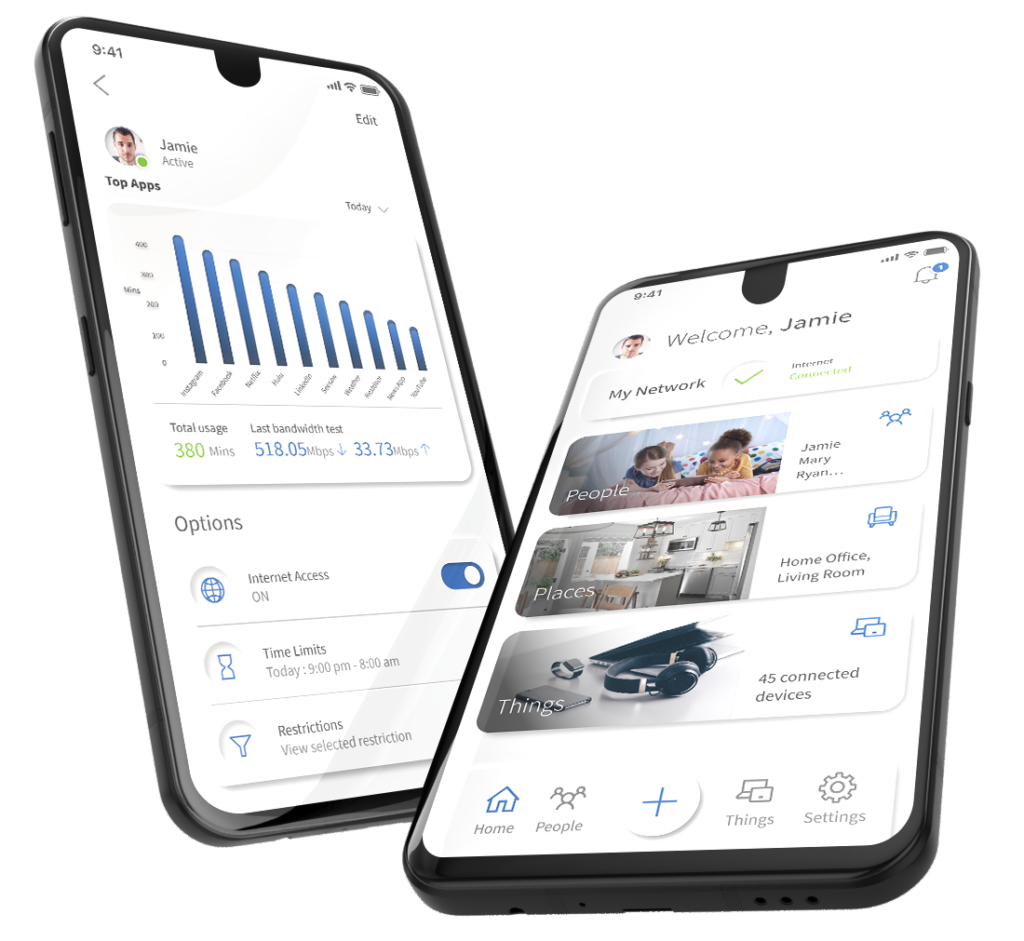 Security
Stay safe and secure with
automatic security updates
Protection
Easily utilize parental controls
to manage web use
Guests
Allow guests to connect while keeping your network secure.
Setting up a guest network is simple or we can do it for you.
All of this for only $9.95/month. For a limited time, get your first two months FREE*!
Make your home a Wi-Fi powerhouse
South Slope gives your home an upgrade with a signal in every room, strong connections for all your devices, and increased speeds for faster online activity.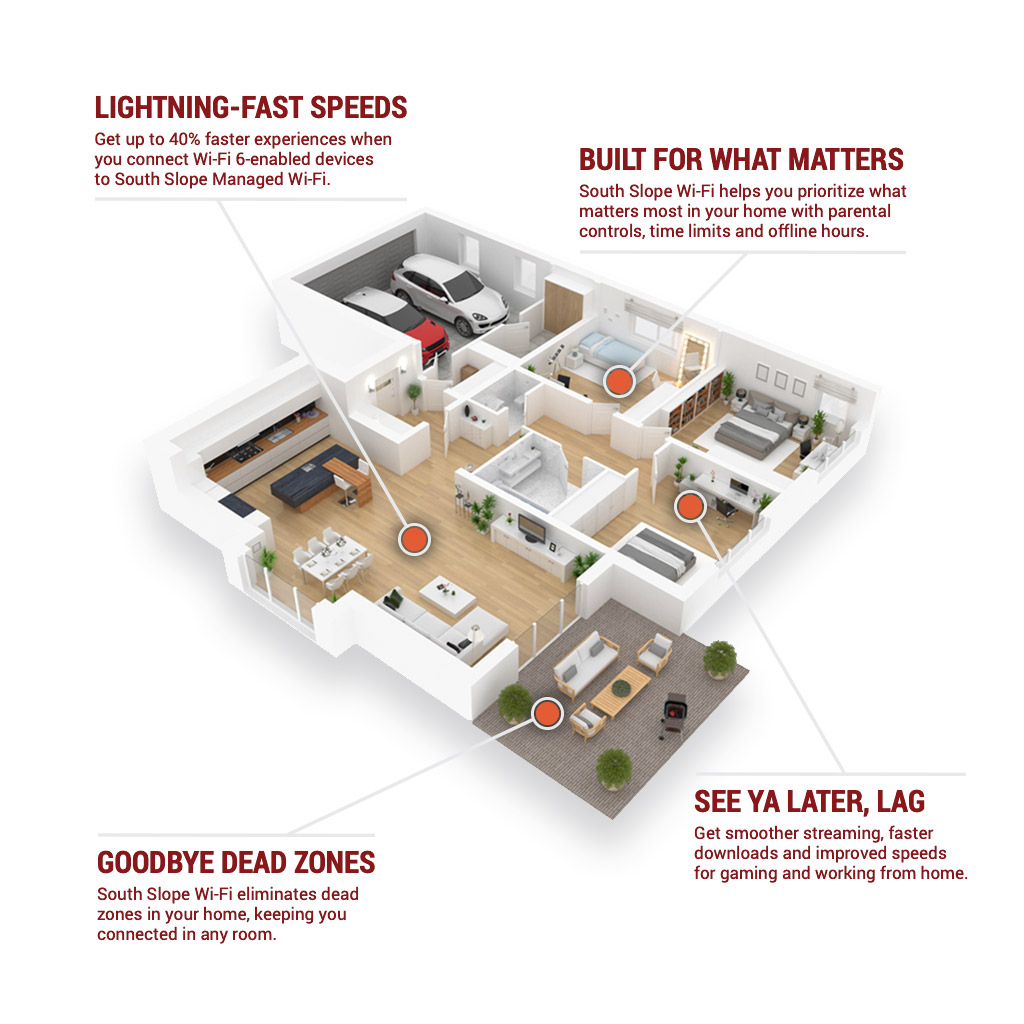 Simplified parental controls
Bring peace of mind to your household's internet with simplified parental controls. It adds an extra layer of security by allowing you to manage internet usage, from seeing which devices are in use to turning devices on or off.
Routing you to reliability
Our advanced wireless router delivers you ridiculously reliable internet with the highest data speeds possible so that your internet experience is the best it can be.