Helpful tips for moving your internet service
June 7, 2023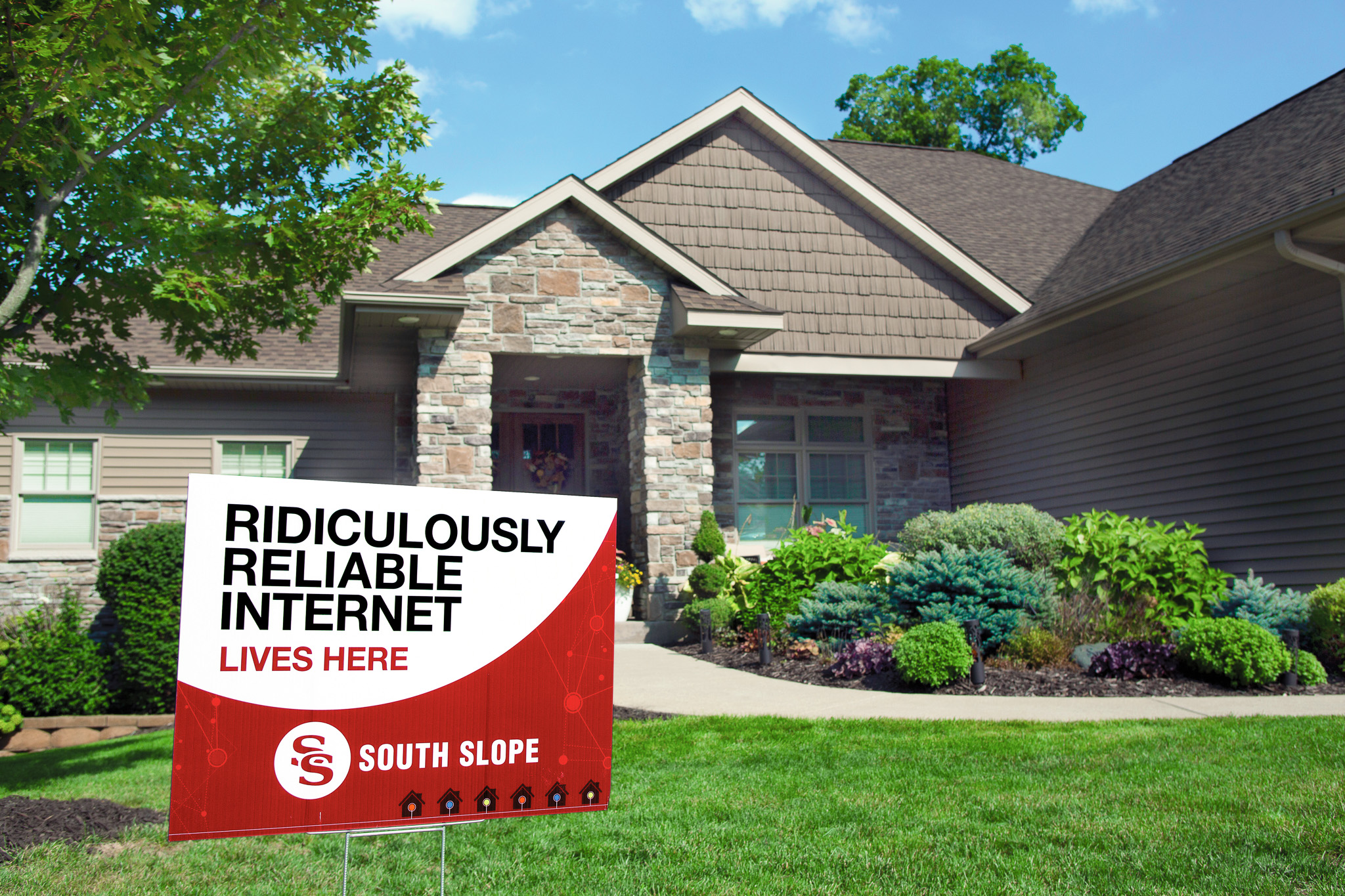 We know moving is stressful, but your internet doesn't have to be! Check out these tips to help you prepare.
The most important step is selecting the correct internet provider for you! 
When choosing a provider, what often comes to mind are national companies, but many cities have local internet service providers like South Slope that have reliable fiber internet backed by fast and local support. Consider the following factors:
Speed: Selecting the internet speed you need can be confusing. Customer service can help you pick the best one based on factors such as how many people in your home use the internet and how they are using it. You can also use online tools to identify the speed you need, like this one at highspeedinternet.com. Also, look for plans that feature symmetrical speeds (equal upload and download) as that will mean a fast and great experience for video chats, uploads, streaming and gaming. South Slope's new internet plans all have symmetrical speeds. 
Data Caps: Depending on the plan you choose, some providers limit the amount of data you can use and will charge if you go over so be sure and ask or read the terms. All of South Slope's internet plans come with unlimited data.
Contracts: Many companies have multi-year contracts in place when you sign up for service. That means you could be stuck even if you're unhappy with their service, or you could end up paying large penalties to break the contract. Read the contract before signing to fully understand the terms. 
Prepare for Installation
Appointment time: When it finally comes time to start service, be prepared for your installation appointment. Schedule your appointment for a time when an adult is home to meet the technician at the door. South Slope offers appointment times after regular business hours and on Saturdays to better serve our customers. 
Routers: If you provide your own router for Wi-Fi, be prepared by having it unboxed, plugged in, and placed in a centralized location in your home. The technician may also suggest a location if you are unsure of where the best reach is possible. Or, you can take the worry out of Wi-Fi and see if it's offered through your provider. With South Slope's Managed Wi-Fi service, you get a fast wireless connection with our Calix router and 24/7 remote support. Right now, you can get two months free! 
Connected Devices: Need help connecting devices like phones, tablets and laptops? During your installation, our technicians can help you connect devices to the network.
Our team at South Slope is here to take the stress away with the service and speed you need to stay connected. We can't pack you boxes for you, but we can make sure your new home is equipped with reliable internet, so give us a call at 319-626-2211 or live chat with us to get started.