Is your Internet Ready for Back to School?
August 7, 2023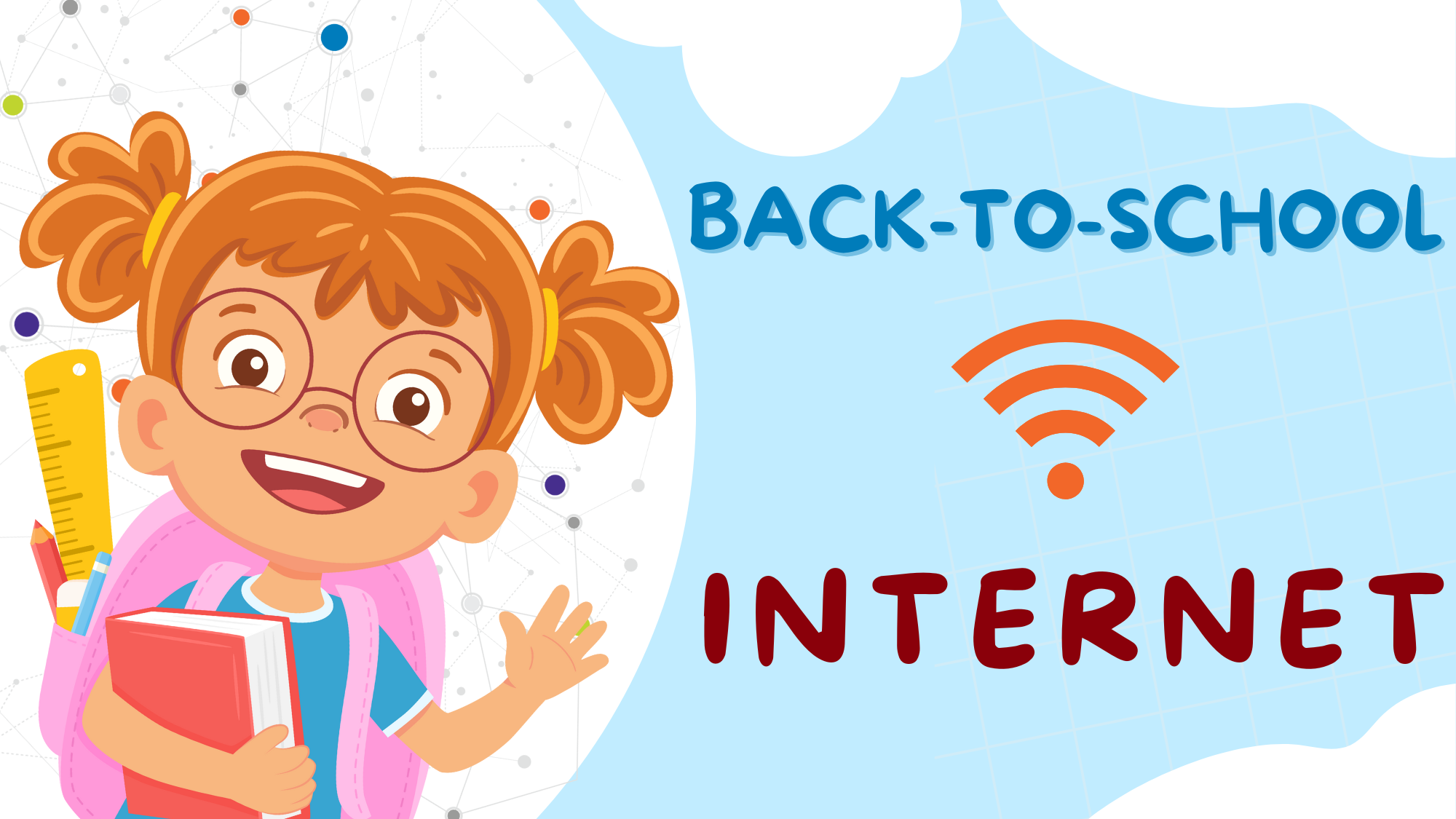 As summer winds down, is your internet ready for back-to-school? Whether virtual learning or in person, your internet needs to handle the demands of streaming educational videos, downloading large files and uploading homework assignments. A reliable internet connection with enough bandwidth are essential to getting homework, group projects, research, and assignments done.
Important questions to ask:
How many students are in the home? The larger your family, the more bandwidth you'll need to handle all of the devices connecting.
Is your Wi-Fi ready? You can have a fast internet plan but issues with your router can severely impact your experience. Tips to improve your Wi-Fi:

Place your router in a central location in your home so that the signal can easily reach all of your devices.
Make sure your router firmware is up to date.
If you have a dual-band router, switch to 5GHz instead of the more common 2.4Ghz band. 5GHz offers faster speeds and less interference from other wireless devices.
Don't want to worry about your Wi-Fi? Add South Slope Wi-Fi to your internet plan for fast and reliable speeds throughout your home backed by 24/7 support. Right now, new customers can get two months free!

Do you have enough speed? Equal download and upload speeds are essential for Zoom calls, fast assignment uploads for those last minute submissions and an overall better internet experience! If you're trying to get work done while your kiddos are gaming, submitting homework or streaming, you can easily be maxing out your internet speeds and may need to move to another plan (view our new symmetrical speed plans here).
The internet and Wi-Fi in your home drastically impacts a students life so choosing the right plan for your home is important. Our Customer Service team is here to help you find the best plan, so live chat with us or call 319-626-2211.