Shopping for Back-to-School Tech
July 12, 2021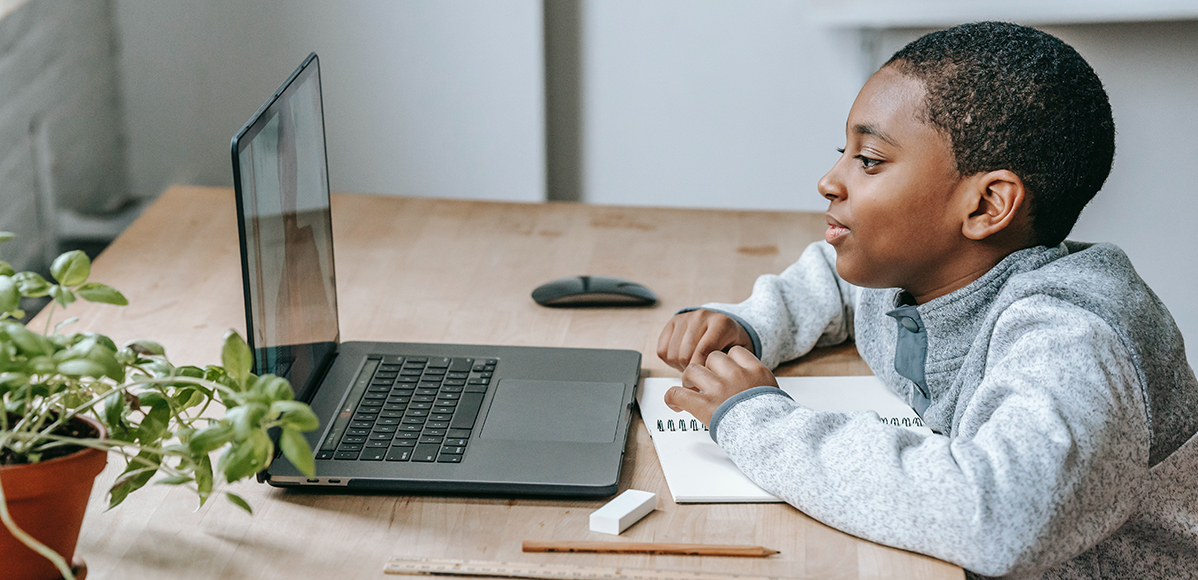 Although it's only July, back-to-school shopping is just around the corner! Whether you're in college or a parent of an elementary kiddo, we're here to share our tips for selecting the right tech.
Laptop/Desktop computers
Last year showed us the importance of having a dependable laptop or desktop computer for virtual learning.  
For remote learning only, a desktop computer with mouse, keyboard and easy access to high quality applications may be best.

However, most students will opt for the mobility of a laptop to easily hop between the classroom, library and home.

Screens with full HD resolution that are at least 14 inches will be easier on the eyes.

Many schools provide devices such as Chromebooks, offer discounts and provide recommendations.

For messy or younger kiddos, consider spill-resistant keyboards. You can thank us later.
Tablets
Tablets are a great option for all ages and simple for reading and taking notes.
There are many different brands of tablets at a variety of price points. Compare tablet internet and app capabilities before purchasing to make sure it does everything you need.

For more flexibility, look for a tablet that includes a detachable keyboard and stylus.
Headphones
Consider purchasing headphones for privacy and ease of virtual classrooms. Headphones come in all shapes and sizes for different uses, so how do you find what is best?
Some headphones are Bluetooth only, while others require your devices to have a headphone jack. See which device you will use most often to determine which headphone connection is best for you.

Are distractions a concern? Try noise canceling headphones for maximum comfort.
Strong and reliable internet
Yeah, it's kind of a big deal! A reliable internet connection affects a majority of your child's schoolwork whether Googling a question, watching a Zoom or turning in assignment on Blackboard.
The most stable connection is wired through an Ethernet cord, but if you don't have that option, make sure there is a strong wireless connection.

Getting fast and reliable Wi-Fi is essential for virtual learning. Here are steps to improve your Wi-Fi:

Place your wireless router in a central location in your home so that the signal can easily reach all your devices.

Update your router firmware. Most current routers have the update process built into the administration interface.

If you have a dual-band router, switch to 5GHz instead of the more common 2.4Ghz band. 5GHz offers faster speeds and less interference from other wireless devices.

Want to take the worry out of your Wi-Fi? Add South Slope Managed Wi-Fi service to your internet plan. Learn more at com/wifi.

You'll also want to make sure you have the right internet plan for your needs. If you're working at home while your kiddos are virtual learning, you may be maxing out your internet speeds and need to move to another plan (view plans here). Our Customer Service team is here to help you find the best plan, so live chat with us at southslope.com or call 319-626-2211.
Now that you've updated your back-to-school tech shopping list, it's time to get back to enjoying your summer!